Spontaneous Drawing: Going Deeper
with Patricia Anne Elwood
Live Zoom Course

Five Mondays
December 5, 12, 2022 January 9, 16, 23, 2023
12 pm - 1:30 pm, Eastern Time (USA), on Zoom

Please convert to your Time Zone

This Program Will Be Recorded.
The recordings will be added to the course 72 hours after each live session.

PROGRAM DESCRIPTION
Spontaneous Drawing is the most effective method for contacting our own unconscious and for participating in its intention as regards our individuation.


We are born into a Fairy Tale that is ongoing throughout our lives. The aim is, of course, to bring the personal fairy tale to a higher level and to go beyond the original story. We do this by understanding the basic archetypal patterns that govern our process and by active participation, enticing the natural libido to progress and bring us to another stage and state of being.

In this course we explore the basic archetypes that we inherit and which influence us at a deep level.

Spontaneous Drawing is the most effective method for contacting our own unconscious and for participating in its intention as regards our individuation.

Jung promises that active participation, connecting conscious and unconscious, leads to what he termed as the Transcendent Function. When the transcendent Function takes place we feel our energy progressing onto a new level, it may even feel like a rebirth.

Spontaneous Drawing influences our psychic energy and provides the optimal approach for progressing no matter where we find ourselves on life's path.

Jung himself drew, painted and eventually chiseled in stone all his life, he was always seeking that access to his own unconscious through spontaneity. Indulging wholly in spontaneous activity is what Jung did and what he advocated.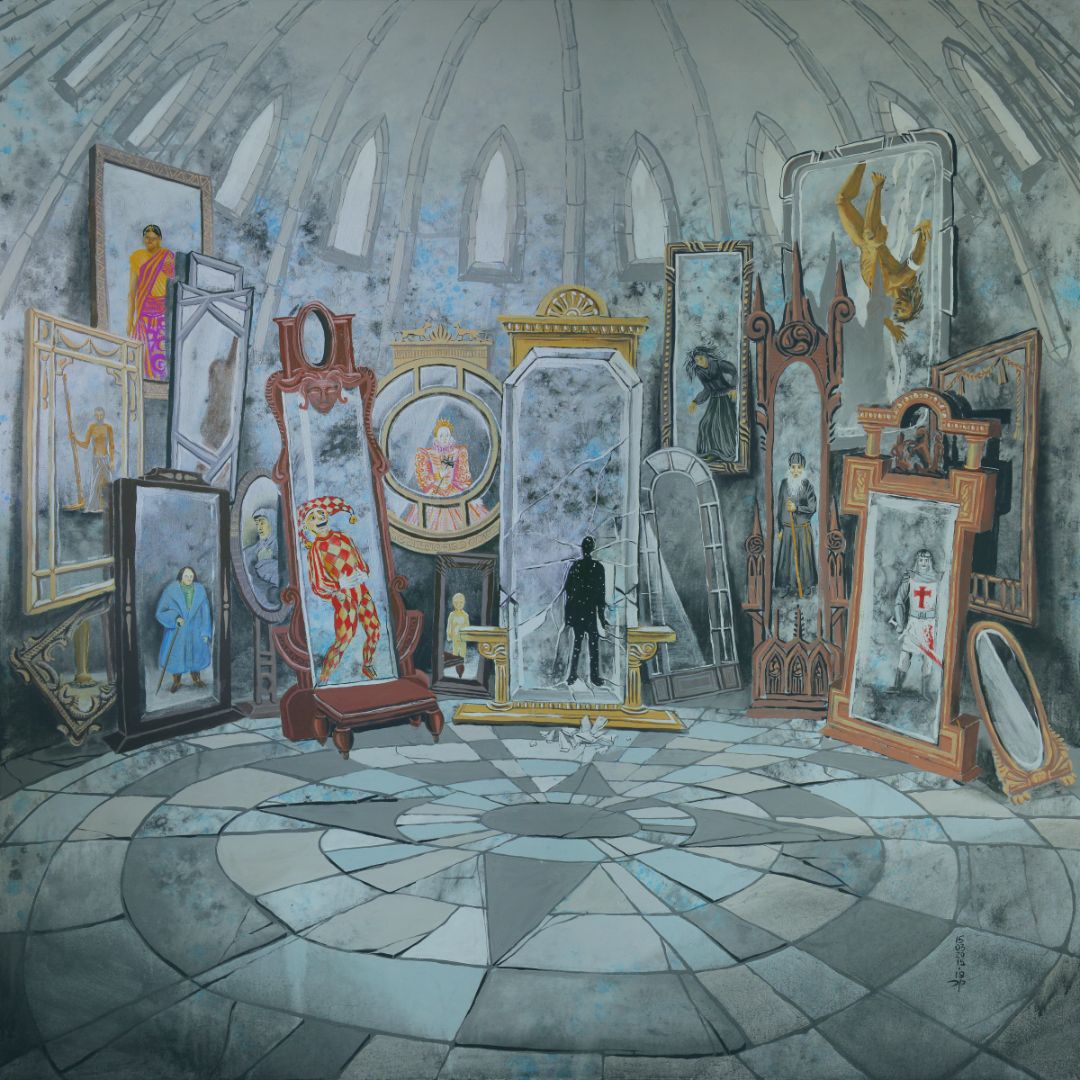 What you will learn

>> To understand how to contact the deeper levels in yourself.
>> To determine which archetypes you are naturally drawn to.

>> How to participate on an archetypal level with your own unconscious.
>> The symbolic language of the psyche.
>> By way of intuition and the feeling function how to anticipate aligned future intentions for yourself and your process.
>> Expand your perceptive capacities as a therapist.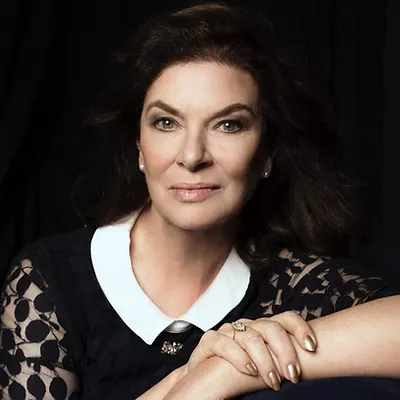 Patricia Anne Elwood


Patricia is a Jungian analyst, with 30 years of research into the realms of the personal and collective unconscious, author, lecturer, seminar leader, and adventurer; post-graduate of the C.G. Jung Institute, Zurich, Switzerland, in analytical psychology for children, adolescents, and adults, living and practicing in Lausanne, Switzerland.

Passionate about peoples and belief systems, Patricia has traveled the globe, especially beyond the beaten tracks, to discover many indigenous peoples and be witness to that place and space of deeper reverence where we are all universally connected.

Patricia writes, "Without any particular design, the common thread I discovered was in shamanism. I subsequently met many shamans in their various environments, from the Arctic Circle to the backwaters of the Lao mountains, the Americas, the Altai region of Russia, and many places worldwide. The fact that their rituals, ceremonies, and precepts were common to all, even those who had never met peoples beyond their own tribe, was living proof for me of the collective unconscious.


When one delves into the spheres of the collective unconscious, one may well receive visions, symbols, and messages. Putting this into a scientific frame was also an aim. This led me to collaborate with various scientists in Italy, Germany, and Russia, exploring the spheres beyond time and space. The scientists I met were especially interested in Jung, his recognition of the unconscious, and the function of intuition. My last conference on the subject was in the Cosmonaut's Museum in Moscow, where I lectured on The cosmos within meets the cosmos without, a comparative study of Jungian principles and cosmological findings.


I continued my research on the subject at the Scott Polar Institute at Cambridge University, where I compared my findings with other scientific theses.


As prescribed by Jung, spontaneous drawing has been a means of contact with the people I met of different races over and beyond cultural differences, language barriers, and religious beliefs. It has been a precious and limitless tool for contacting others at a deep and intimate level.

Who Is It for


>>
All those in the helping professions: counselors, therapists, and analysts.
>>
For those seeking to advance on their personal path to individuation.
>>
For those who want to understand Jungian concepts in an accessible form.

What do people have to say


CYNTHIA HELLYER HEINZ, ASSOCIATE PROFESSOR, DRAWING AND FOUNDATIONS, NORTHERN ILLINOIS UNIVERSITY 

"...a generous, insightful, and knowledgeable presenter." 

The material was deeply moving, felt, and accessible. I'm participating in a two year program with the Chicago Jungian Institute. The information offered was a different way of looking at our mythical, subjective, material, objective formation. It was enlightening. Patrica Elwood is a generous, insightful, and knowledgeable presenter. 



DR. JOHN ALLAN, PROFESSOR EMERITUS, UNIVERSITY OF BRITISH COLUMBIA, JUNGIAN ANALYST, AND AUTHOR

"Her style pulls one into the depths of oneself."
Elwood has a unique style in her teaching. Her approach is well anchored in theory, substantial on facts and method and yet meditative at the same time. Her style pulls one into the depths of oneself, such a rich experience.

FAQ
I'm not a therapist. Can I join the course?
Yes. Both people in healing professions and those interested in self-development can join the course.


Do you offer Continued Education Units?
At this point, we don't offer CEU.


Will I be able to communicate with my class-mates in between sessions?
Yes. The course includes the Discussion Board where you can connect with other students.


What if I miss a class?
All sessions will be recorded. You will be able to access the recordings inside the course.


What do I do if I need help?
If you need help with something related to the course, please contact [email protected] Thanks!

SUSAN TIBERGHIEN, AUTHOR, JUNGIAN LECTURER AND FOUNDER OF THE GENEVA WRITER'S GROUP
"This fine, insightful approach is truly an encounter with the Soul."
Patricia Elwood invites students into the breathtaking creative world of C.G. Jung. Not only does she offer an understandable approach to the principal tenets of Jung's analytical psychology, but at the same time, she offers an in-depth appreciation of spontaneous artwork.

As the unconscious reveals the wealth of its images, Patricia reveals to her students a precious tool for accessing the unconscious and a deeper understanding of their own self. This fine, insightful approach is truly an encounter with the Soul. It is a gift to all explorers of the psyche and spiritual seekers.



DR. PHIL. ROBERT HINSHAW: C.G. JUNG INSTITUTE, ZURICH
"…incredible revelations to be discovered through spontaneous drawing."
Following in the tradition of C.G. Jung, Patricia demonstrates and explains incredible revelations to be discovered through spontaneous drawing: she truly offers A Window on the Soul! Simple images are shown to reveal inner dynamics, helping us to better understand the nature of the psyche and its influence on our ways of being.

DISCLAIMER
Enrolling in this program also adds you to receiving the SoulAtPlay newsletter. It's forever free, filled with exclusive content, and always optional. The material contained in this program is an expression of views and opinions and may be used for personal, educational purposes only. The program is not intended to be a substitute for professional medical advice, diagnosis, or treatment. Never disregard professional medical advice or delay in seeking it because of something you have read or seen in the course.