The Dreaming Body:
Shamanic Practices for a Long Life
with Simona Vigo
Live Zoom Course

Four Saturdays
February 4, 11, 18, 25, 2023
11 am - 12:30 pm, Eastern Time (USA), on Zoom

Please convert to your Time Zone

This Program Will Be Recorded.
The recordings will be added to the course 72 hours after each live session.

PROGRAM DESCRIPTION
"Regain the fluidity of the body and expand your consciousness through the archetypal forces of nature."
This course is both theoretical and experiential. It introduces the bases of Dreaming Body practice by offering an opportunity to experience some of the most representative movements for each original archetype of earth, salt water, sweet water, and metal.
Why Dreaming Body?
Shamans say: "The World is what you dream: change your state of consciousness and you will change your life". The shamanic teaching of Dreaming Body is to awaken within us the original archetypal energies by "becoming" the archetype, acquiring its posture, its gaze, recognizing its presence that faces our mind through images and dreams, moves our soul through emotions, informs our body with specific movements.
Embodying the archetype through the precise reproduction of the movements that represent it allows us to change our state of consciousness by entering a deep dialogue with the archetypal forces that inhabit our consciousness as ancient images, inner oracles that show us paths and unveil mysteries.
The integration of body movements, conscious breathing, and mind visions empower us to experience contact with fields of archetypal qualities in which we are constantly immersed and which act within us as the ordering principles of our inner experience.
Join us for these unique experiential classes!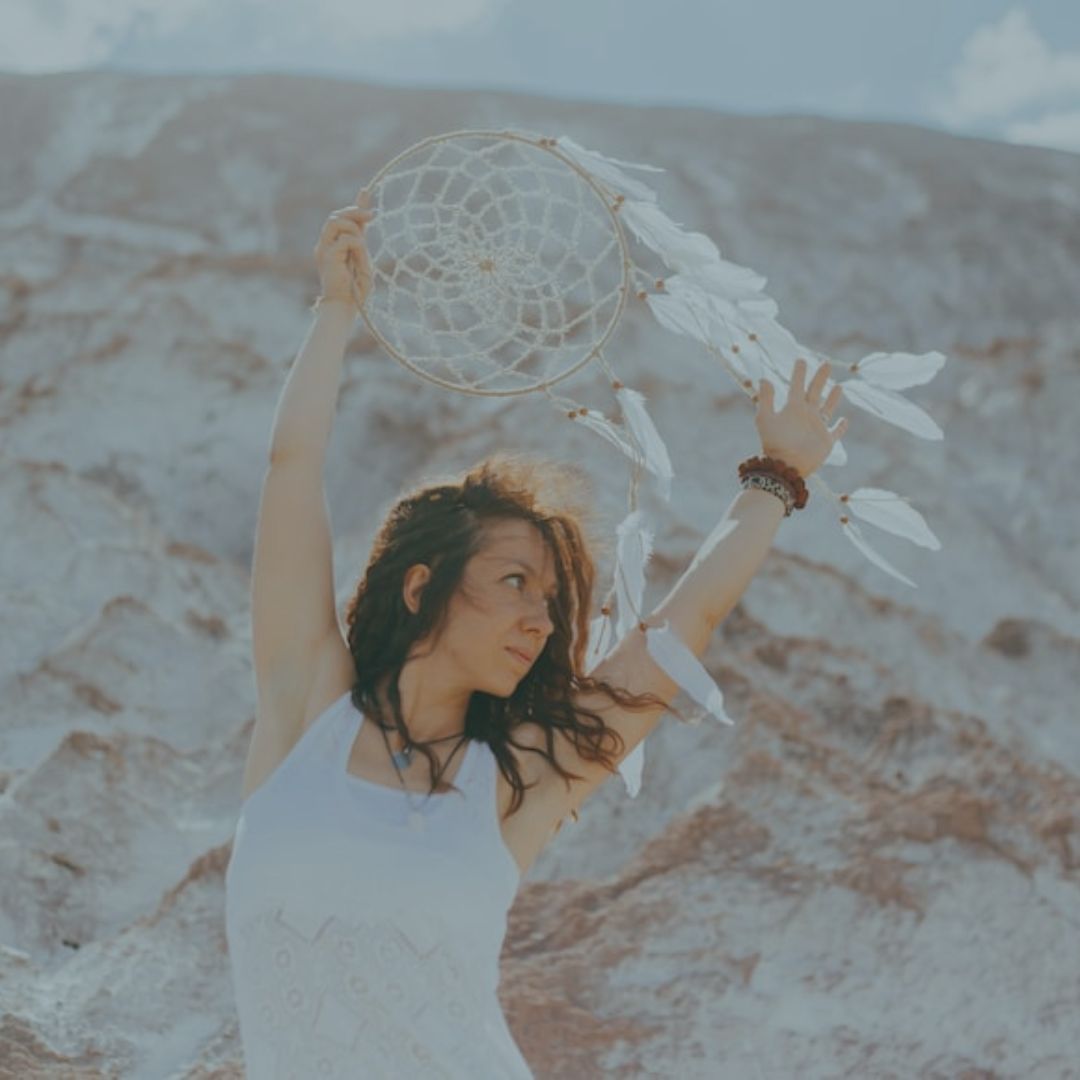 What you will learn

The Dreaming Body practices act on the five levels of the body-mind unity:
- PHYSICAL: sensations, posture, muscle structure, body attitudes, physical symptoms;
- ENERGY: energy blocks, chakras, functionality and vitality level of organs and viscera, metabolic, biochemical, vegetative processes, energetic and functional symptoms;
- EMOTIONAL: feelings, emotions, moods, needs, desires, aspirations, fears, emotional symptoms;
- MENTAL: thoughts, images, fantasies, memories;
- SPIRITUAL: expansion of consciousness, visions, insights.
The intent is to achieve awareness and release of a great deal of energy often compressed and in chronic stiffness and physical pain.
Regular practice of the Dreaming Body enables us to acquire greater bodily fluidity and flexibility, which in turn mirrors greater emotional and mental awareness.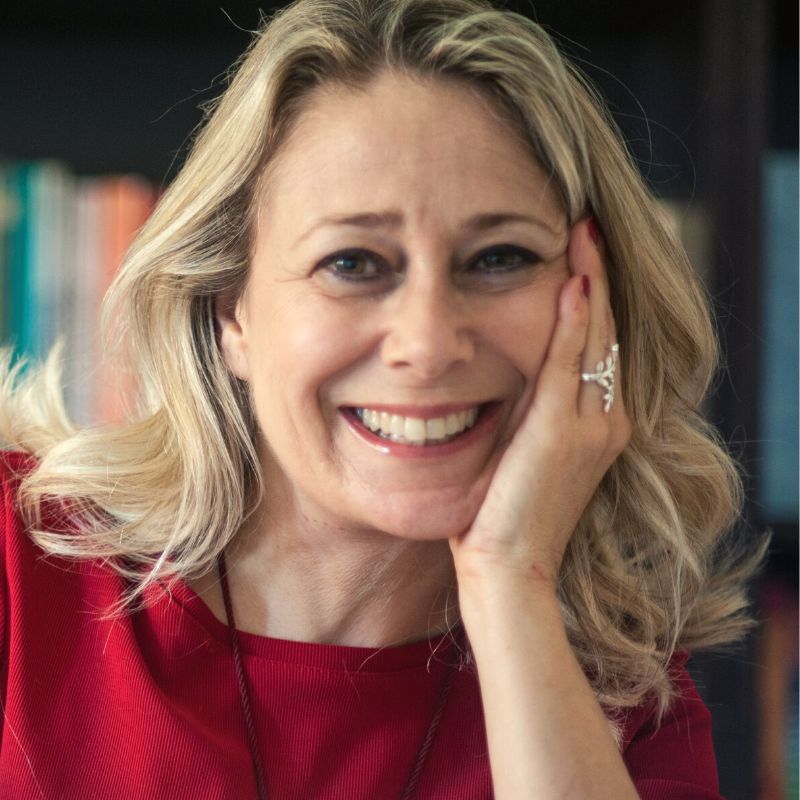 Simona Vigo


Simona Vigo is a transpersonal counselor and counselor trainer. She has a Master's Degree in Philosophy specializing in Psychology at the University of Studies of Milan. She deepened her studies in humanistic and Jungian archetypal psychology both through university courses and numerous theoretical-experiential masters and personal analysis paths.

During the specialization training in Transpersonal Counseling, Simona worked on the study of archetypes in ancient spiritual traditions, in particular related to shamanism.


These studies became a book Shamanic Meditation written in collaboration with Pier Luigi Lattuada for Macro Edizioni, Italia. Simona Vigo practices as a counselor with an integral-transpersonal approach in individual settings and group courses. She is a counseling trainer supporting the ONLUS Hospital Volunteers Association in Sesto San Giovanni, Milan. Simona is also a Faculty at Ubiquity University, USA, and at the Integral and Transpersonal Psychotherapy and Counseling of Milan.

Who Is It for


>>
For people of any age and knowledge who struggles with stiffness and physical pain.
>>
For those who want to gain greater bodily fluidity and flexibility, which in turn mirrors greater emotional and mental awareness.
>>
For people who want to participate in a dialogue with the archetypes of nature acting within us.
>>
For those who want to learn how to move from fear to courage, from confusion to clarity, from rigidity to fluidity, from heaviness to lightness, from hesitation to action, from illusion to awareness.
>>
For people who want to learn to bring the extraordinary into the ordinary.

Curriculum



Four Saturdays, 11 am - 12:30 pm Eastern Time (USA, Canada)




What do people have to say


 "I was not weak."
"I never realized how combative, bold, courageous I am. I went through sickness and death with the strength of a warrior. This path gave me back my value, awareness, and pride in what I had done. I was not weak. I was strong. Inside me, I discovered a warrior strength that I will never again forget to honor.
– Elisabetta


"A secret place."
Whenever I practice Dreaming Body, I always feel like I'm going through something, a secret space. Everything takes on another aspect. In my life I have always been irascible and full of judgment. Now I feel better. The Dreaming Body is my Super Bingo!
– Daniela


"There is something bigger."
I have felt lonely, always. Yet, when I do the Dreaming Body, I realize it's not like that. There is something bigger. There's a place where the force comes from, just what you're asking for.
– Monica

FAQ
I'm not a therapist. Can I join the course?
Yes. Both people in healing professions and those interested in self-development can join the course.


Do you offer Continued Education Units?
At this point, we don't offer CEU.


Will I be able to communicate with my class-mates in between sessions?
Yes. The course includes an active Discussion Board where you can connect with other students.


What if I miss a class?
All sessions will be recorded. You will be able to access the recordings inside the course.


What do I do if I need help?
If you need help with something related to the course, please contact 

[email protected]

 Thanks!

"I stop and wait for the force to come. And it always does!"
I have pulmonary emphysema that causes me constant breathing problems, and sometimes, I am afraid of dying. Then I met the archetype of the wind. I am learning not to be afraid of the breath, to let it come and go as it wants. I used to panic, especially if I was on the street alone. Now I stop and wait for the force to come. And it always comes!
– Lidia


DISCLAIMER
Enrolling in this program also adds you to receiving the SoulAtPlay newsletter. It's forever free, filled with exclusive content, and always optional. The material contained in this program is an expression of views and opinions and may be used for personal, educational purposes only. The program is not intended to be a substitute for professional medical advice, diagnosis, or treatment. Never disregard professional medical advice or delay in seeking it because of something you have read or seen in the course.